The flooring in interior design
Flooring is one of the key elements of interior design, determining the character of the whole composition of arrangement. Due to its special features, beyond the aesthetic, you have to remember about the significance of functionality. The selection of appropriate materials should be made at the early stage of creating interior design project, which will enable to create a coherent composition of colors of furniture and walls. Manufacturers meet the needs of customers by offering a wide range of modern solutions of the arrangement of the floor. 
The flooring arrangement
Recently, most often, we choose solid wood, which fits both – classic, cozy arrangements, and industrial interior design style compositions. One of the most enduring polish species are maple and beech. When it comes to the highest degree of resistance to abrasion, you should rather choose exotic species, which definitely dominate.
What is getting increasingly popular, is resin floor, which is no longer considered only as an element of business premises. It creates a unique atmosphere of a modern home, visually enlarging it. The resin is an excellent thermal insulation, which is characterized by high resistance to both – mechanical and chemical – damages at the same time. The degree of stability depends on the thickness of the material, which usually oscillates within the range of 0.5 mm to 4 mm.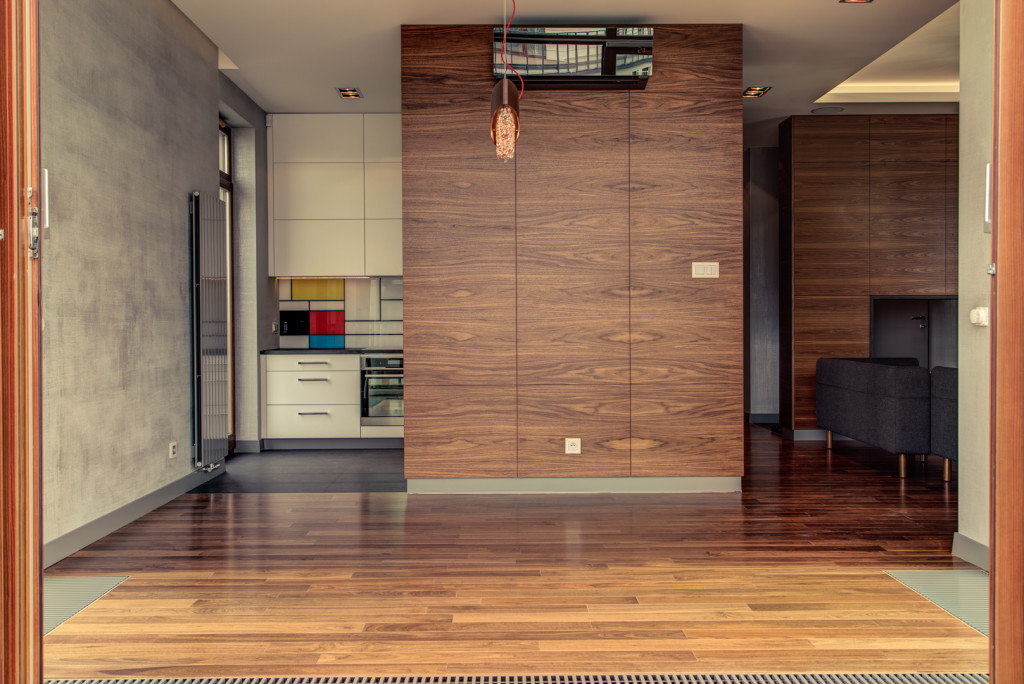 In rooms with a high traffic you should choose industrial parquet, also known as industrial mosaic – eg. merbau, rosewood or popular teak. It consists of vertically arranged slats, with a width of 25 mm.
More and more often we also choose cork flooring and concrete, which among many advantages, may expose us to difficulties with daily use and conservation. One of the undeniable advantage of cork flooring is its function of the acoustic and thermal insulator.
One of the most practical solution is terracotta, classified as the most durable and easy in maintenance or daily use. However you should also take into account its perceived temperaturę, which can be considered as disadventage.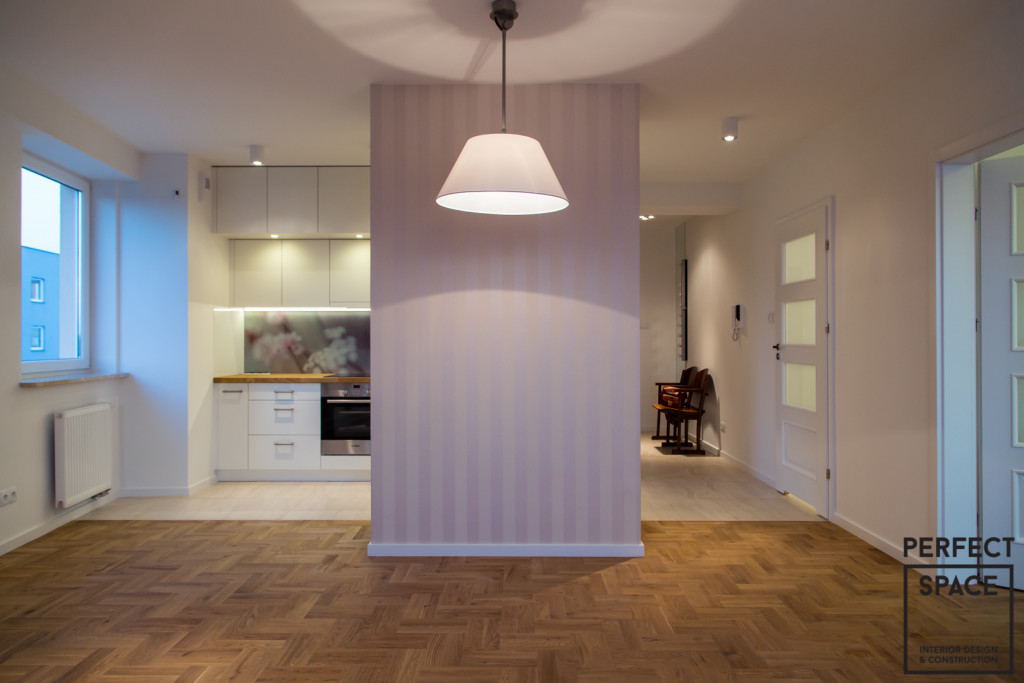 The advantage of panels is attractive price and easy installation. In the wide range of products available on the market you can also find hibrid models, combining the advantages of a natural material and laminated panels, made of HDF.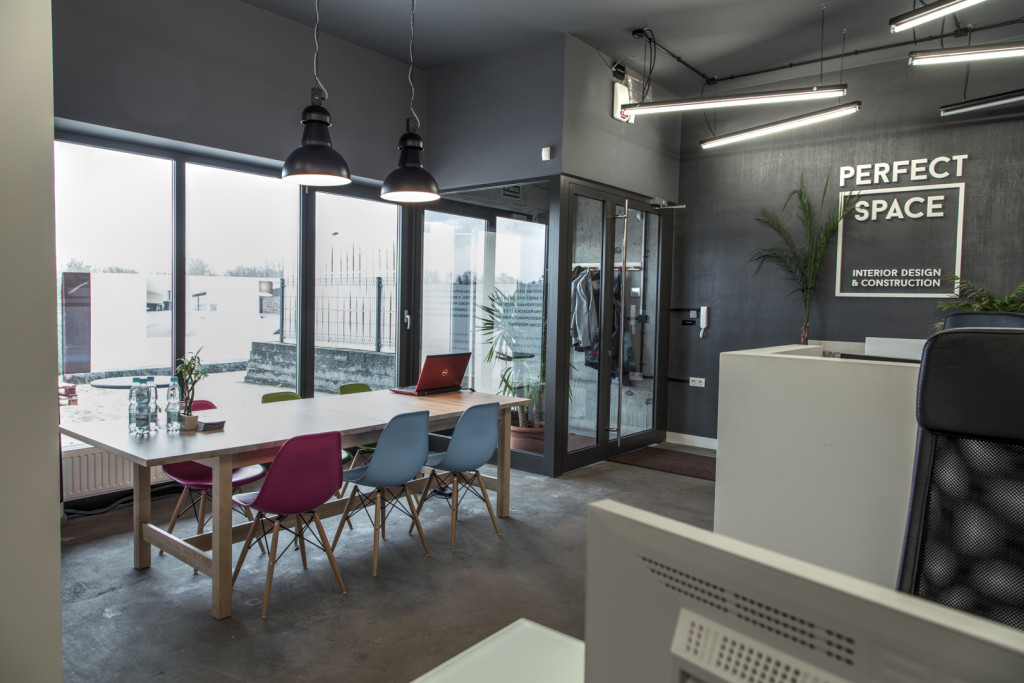 Durability of materials
Due to their function flooring can be susceptible to damages and signs of normal use. That is why it is worth to invest in high-quality materials in highly frequented areas.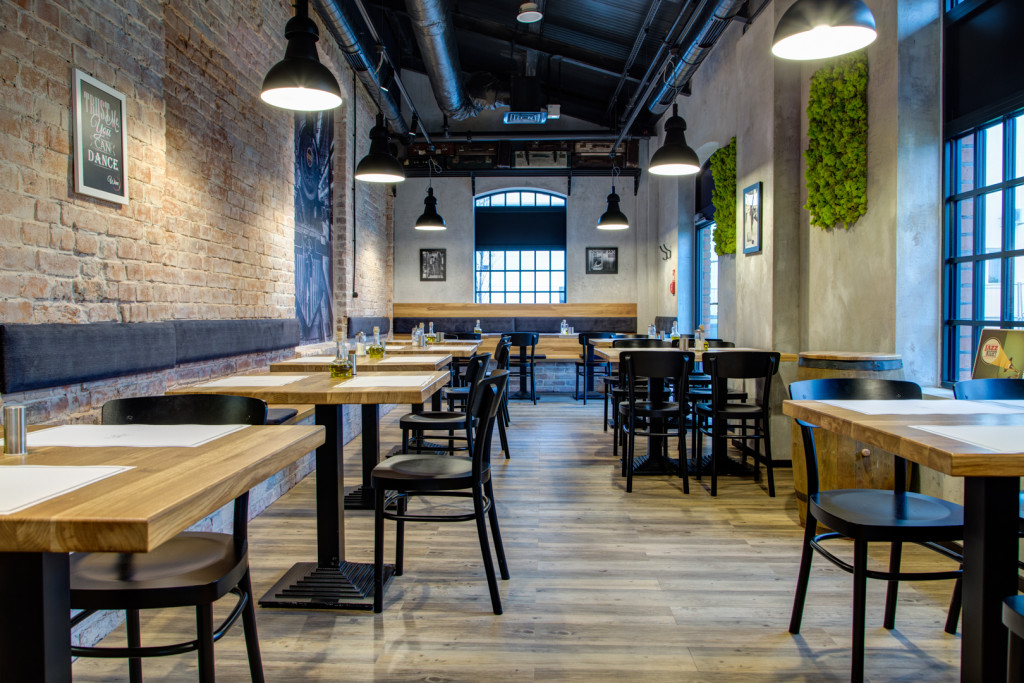 Specialists distinguish the following classes of their strength:
cl. 21/AC2 – for materials that are used rarely frequented home areas – eg. living room;

cl. 22/AC2 – for materials that are used in an averagely frequented home areas – eg. a bedroom;

cl. 23/AC3 – for materials that are used in heavily frequented home areas – eg. living room, utility room;

cl. 31/AC3 – for materials that are used in all living areas, as well as rarely frequented business premises;

cl. 32/AC4 – for materials that are used in all living areas, as well as averagely frequented business premises;

cl. 33/AC5 – materials that are used both in all living areas, as well as business premises.
In the living part of the house 23/AC3 class of productes will be sufficient. You can check the marking symbol on the package of each product.
Open modal
Opublikowano Friday, 04 March 2016 przez Maciej Balcerek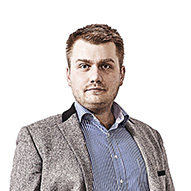 Chief manager / supervision Skills: prawo, sprzedaż, opiniowanie i pełna obsługa nieruchomości, logistyka,negocjacje, umowy, odpowiedzialność za misję firmy, ostatnie słowo.