Interior design
Ergonomics - aesthetics - excitement
Arrangement project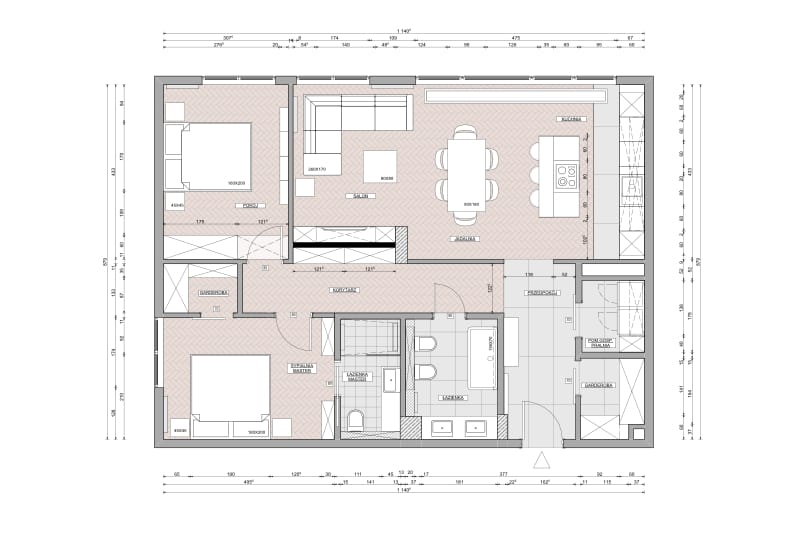 Arrangement project
It's nothing else than a plan view of the place, which is designed to introduce you into the world of interior and prepare for everything that will come next - that is, visualizations and technical design. We strive for your satisfaction with taste and sense of your needs!
Important! Design stage
You decide what the path of moving around your premises will look like. After checking your expectations, we will offer optimal solutions - this is a moment for technical design changes, as well as time to think about where and how the furniture will be arranged.
Important! Design stage