Technical designs in books
Why do I need the whole design book?
Others give a few concept cards and that's it ... Well, no. That's not it. Creating a project with us gives you an impact on all details before they are implemented by builders. Our projects are meticulous and carefully checked by three people. The technical design created in this book will be useful to you at least twice: first when finishing the premises, and then with all subsequent renovations and modernizations, because you will have all dimensions, details and materials drawn and ready to use!
Look at some sample technical cards from our projects below.
Looks good, huh…?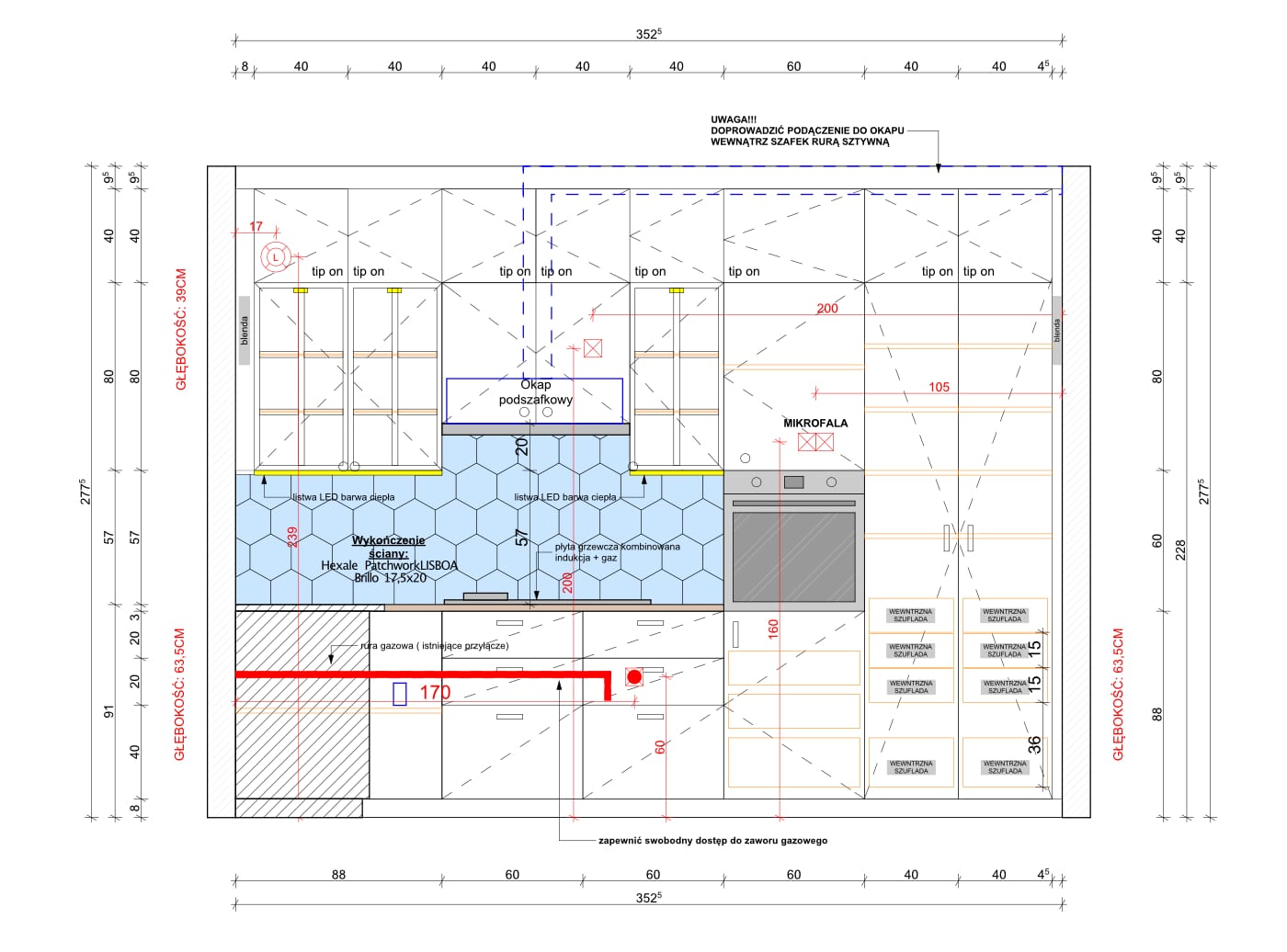 Kitchen's view including various connections (gas, induction, hood, extensive lighting)
(Hover to zoom)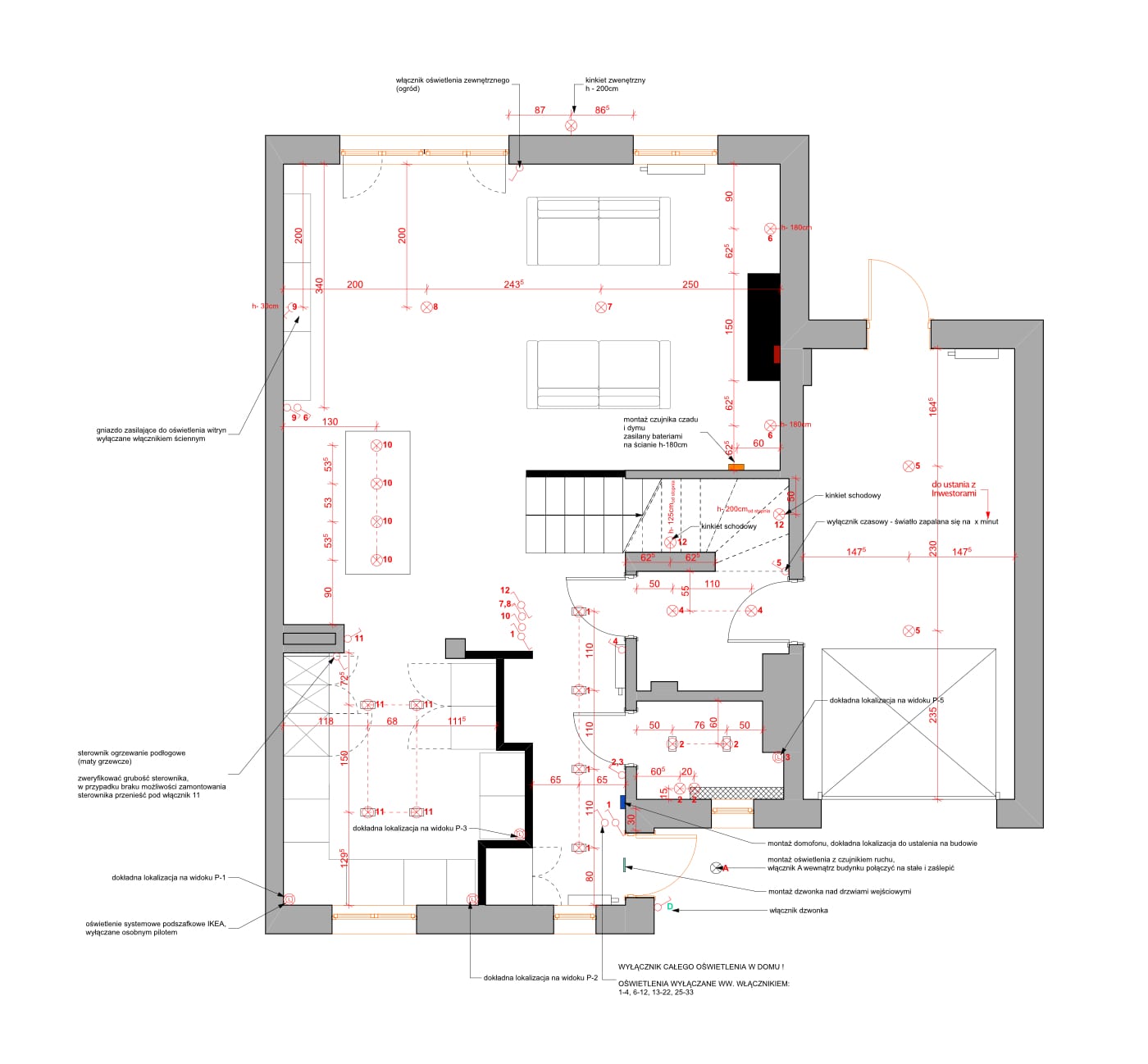 View - lighting points
(Hover to zoom)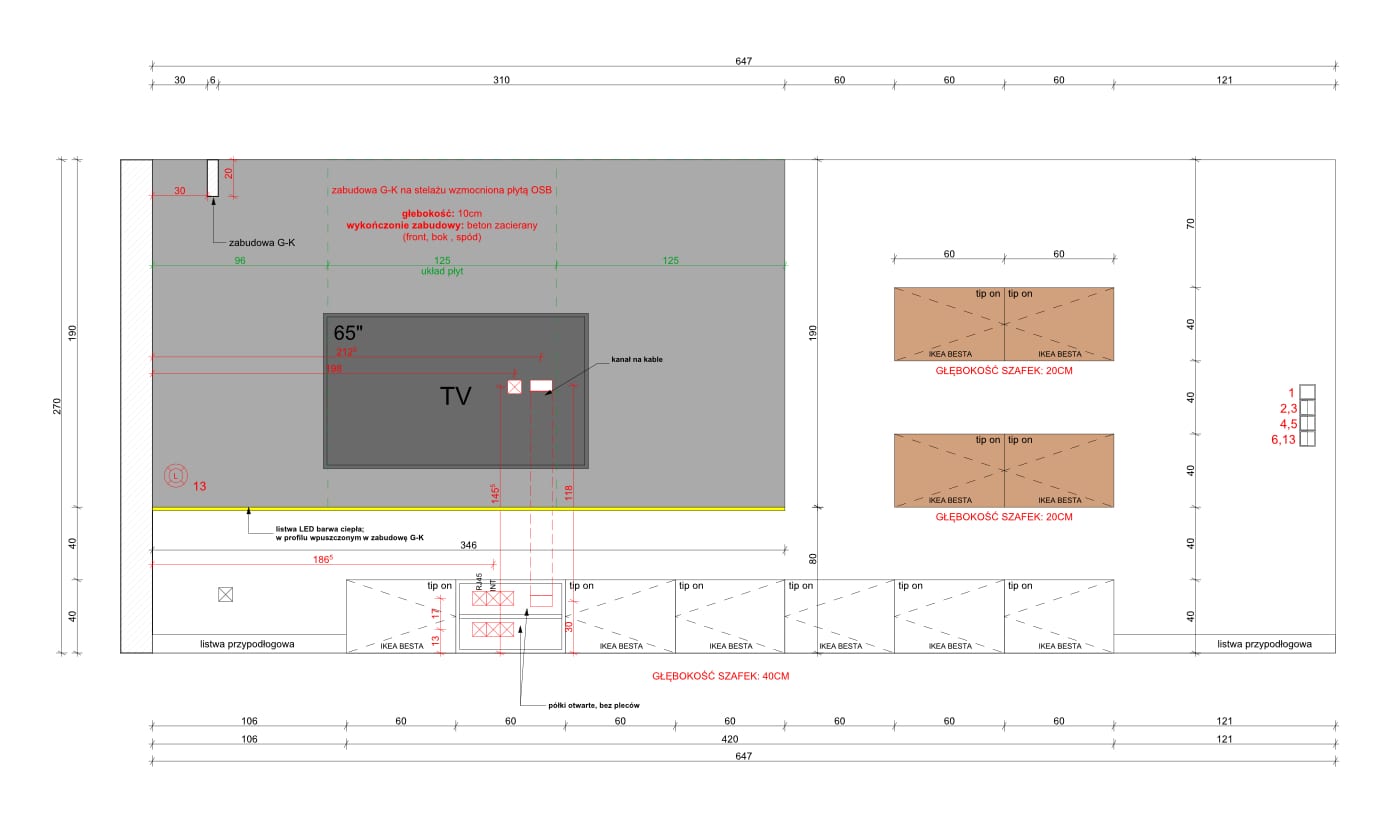 Living room wall view. TV connection detail.
(Hover to zoom)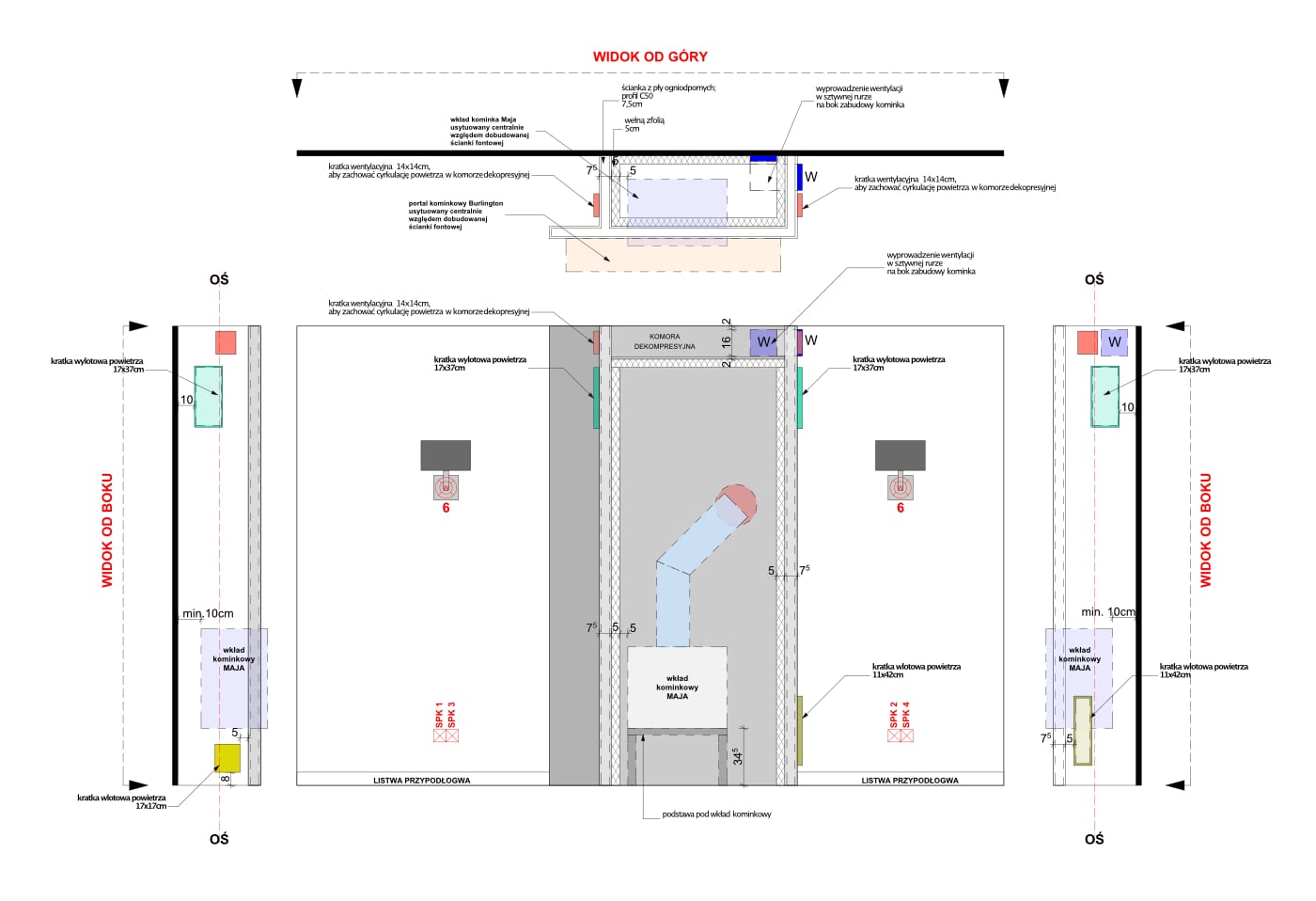 Construction of the fireplace - in detail.
(Hover to zoom)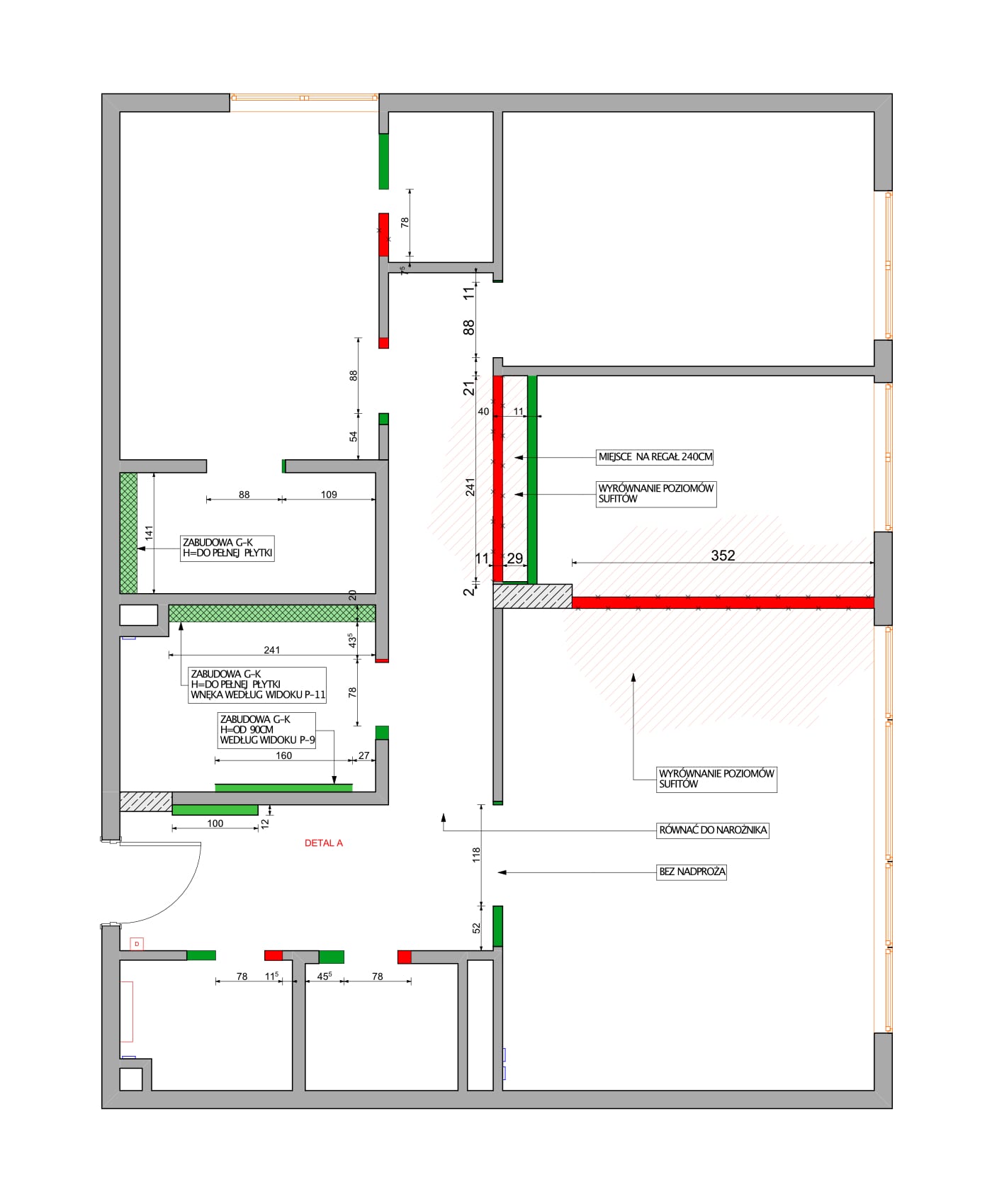 View - demolitions, additions.
(Hover to zoom)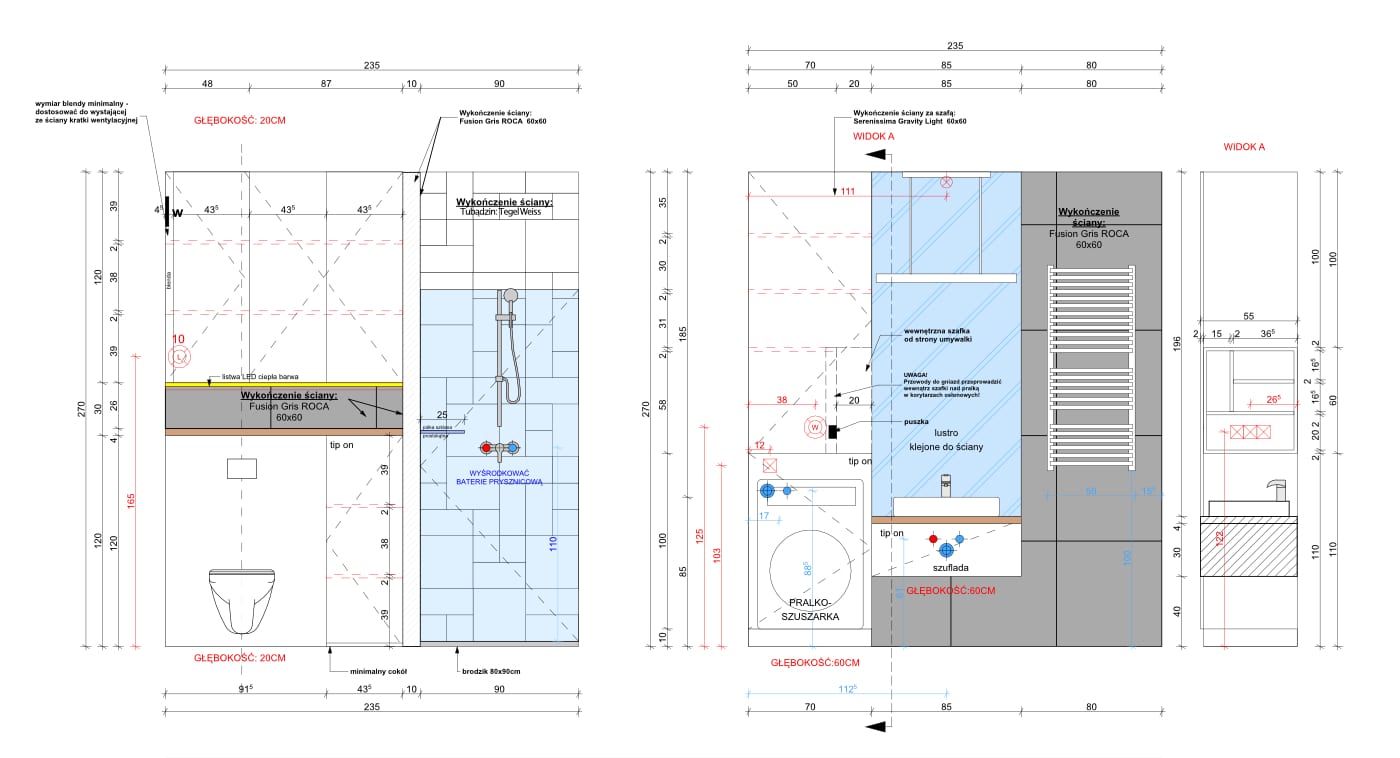 Bathroom view. Finishing, installations and woodwork.
(Hover to zoom)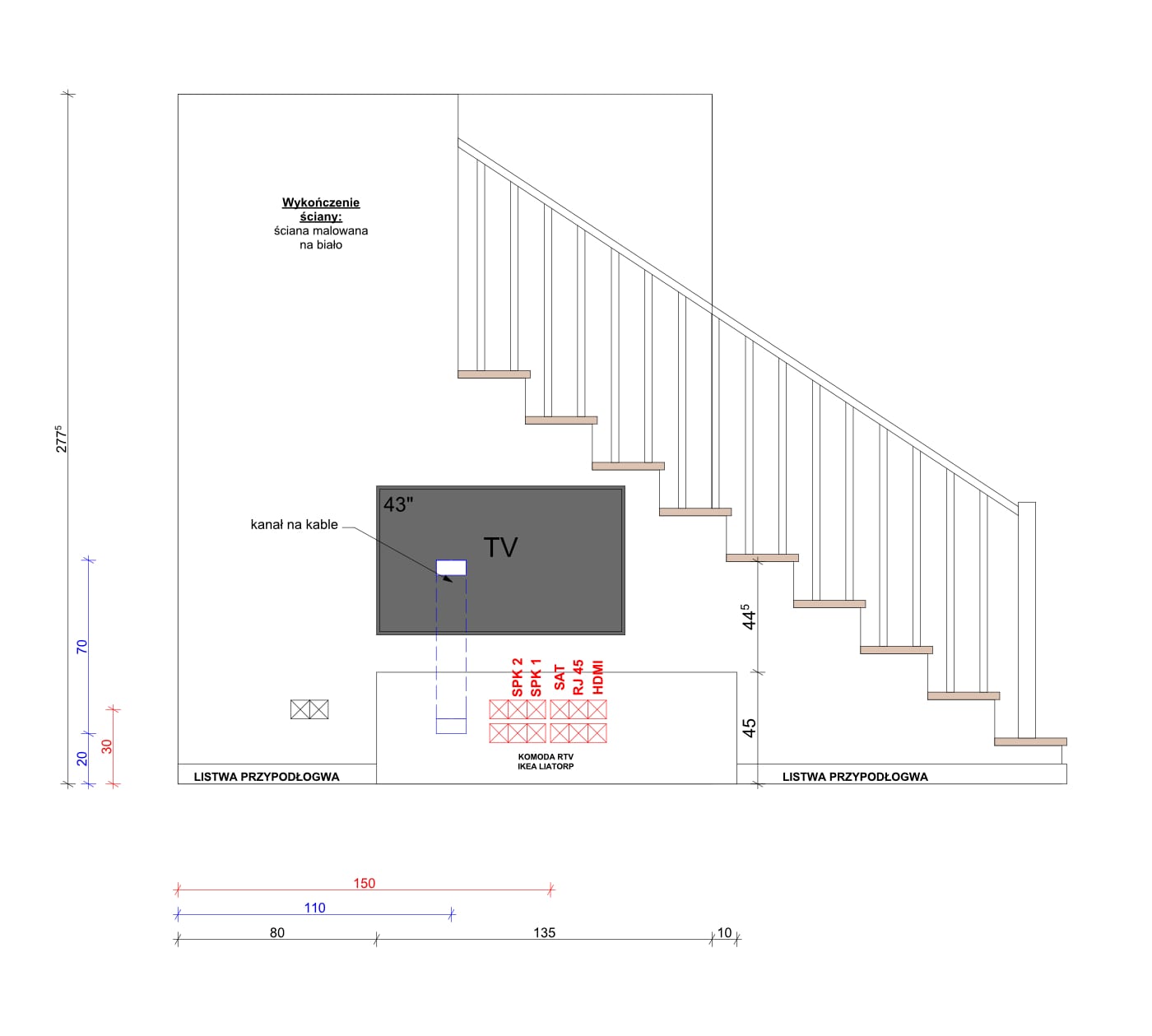 Detail - connecting the TV to the stairs
(Hover to zoom)