We are Perfect Space. "Perfect" stands for a group of specialists who have, as the only ones in the market, very broad scope of possibilities.
Real estate has no secrets for us. 
In our work we use the highest standards learned from the best Polish companies, as well as from the EU. We are effective and oriented only on one objective: leave behind a good impression, perfectly designed and finished up interior. Many years of experience taught us that good services should go along with good customer service and support. It is the reason why we can offer you so many choices tailored exactly to your needs.  If you have already bought your apartment or house, our interior architects will gladly help you design it, so you could finish it within a fixed budget.
During the time we take care of your turnkey investment we provide you with a constant update on all works performed in your new apartment – starting from the acceptance of the premises, through finishing, up to final cleaning and giving you the keys to your new home. Upon special customer request we can help you go through the whole process: from the decision to buy an apartment, through assessment of developers' agreements and all essential documents, then acceptance of the chosen premises and finally designing and finishing the interior you dream about (Packages offer + Concierge option). We do our job Perfectly because we simply like it. There is nothing more pleasant for us than to create and see a PERFECT SPACE. 

Maciej
Chef manager / supervision
Skills:
law, sale, assessment and real estate, logistics, negotiations, agreements, responsibility for company's mission, the final word

Izabela
Lawyer
Skills:
Law, Finances, Documentations, Blog


(Polski) Piotr

(Polski) Olga

Daniel "Solidan"
Contractor and Team Supervision
Skills:
Project Implementation, Supervision over the working teams, dry-wall systems, tiling, audio-systems

Piotr "Stolario"
Master of Carpentry
Skills:
Furniture Walls, Kitchens, Wardrobes, Libraries and all things that designers will come up with

Daniel
Contractor and Team Supervision
Skills:
Detailed finishing works, hardwood floors, tiling, LED lighting

Robert
Kierownik nadzoru / Project executive
Skills:
Project Implementation, Supervision, Premises' Acceptances, Documentations, Repairs, No Complaints, Building permit, Developer Supervisions, Specialist known from "Murator TV"


Piotr "Diablo".
wykonanie & nadzór nad ekipami wykonawczymi
Skills:
project execution and supervision, LED, audio systems, handyman, electricity engineering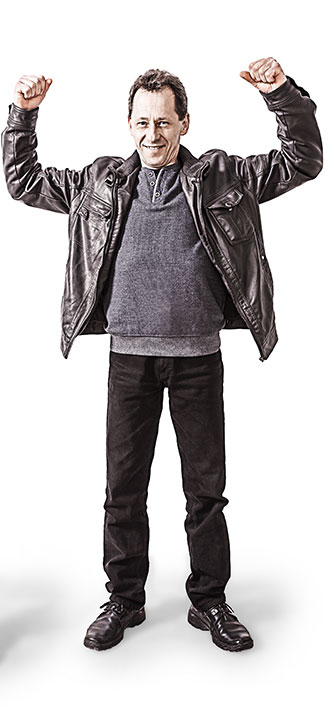 Piotr
Logistyka
Skills:
Manufacturers, Deliveries, Supervisions, Acceptances, Handyman
Multimedia
Film and press material of Perfect Space building professionals
Advice and Help
Legal advice, interior design projects of Warsaw interior architects, other publications.